Back to main Blog

Hakim Faiz
Enticed by the abundance of vowels and motivated by a spirited delight in facilitating personalised and human visitor experiences, Hakim is a digital content strategist at Wavetec. She specialises in the articulation of queue management and self-service solutions, edifying them to wider networks of businesses.
In This Blog
We will discuss:
What factors affect the queuing experience?

How can the negative impacts of these be mitigated?
Waiting in line has been a divisive point for many customers. Some people do not mind long queues, while others detest the idea of being made to physically wait in long lines. The two camps make strong arguments in their support.
Waiting in Line is Criminal
The uncertainty of customer wait times is stressful and unnecessary. The anxiety you feel when you see a long wait in queues or slowly advancing queue will gradually evolve into annoyance. Which will give way to dissatisfaction and a bad customer experience.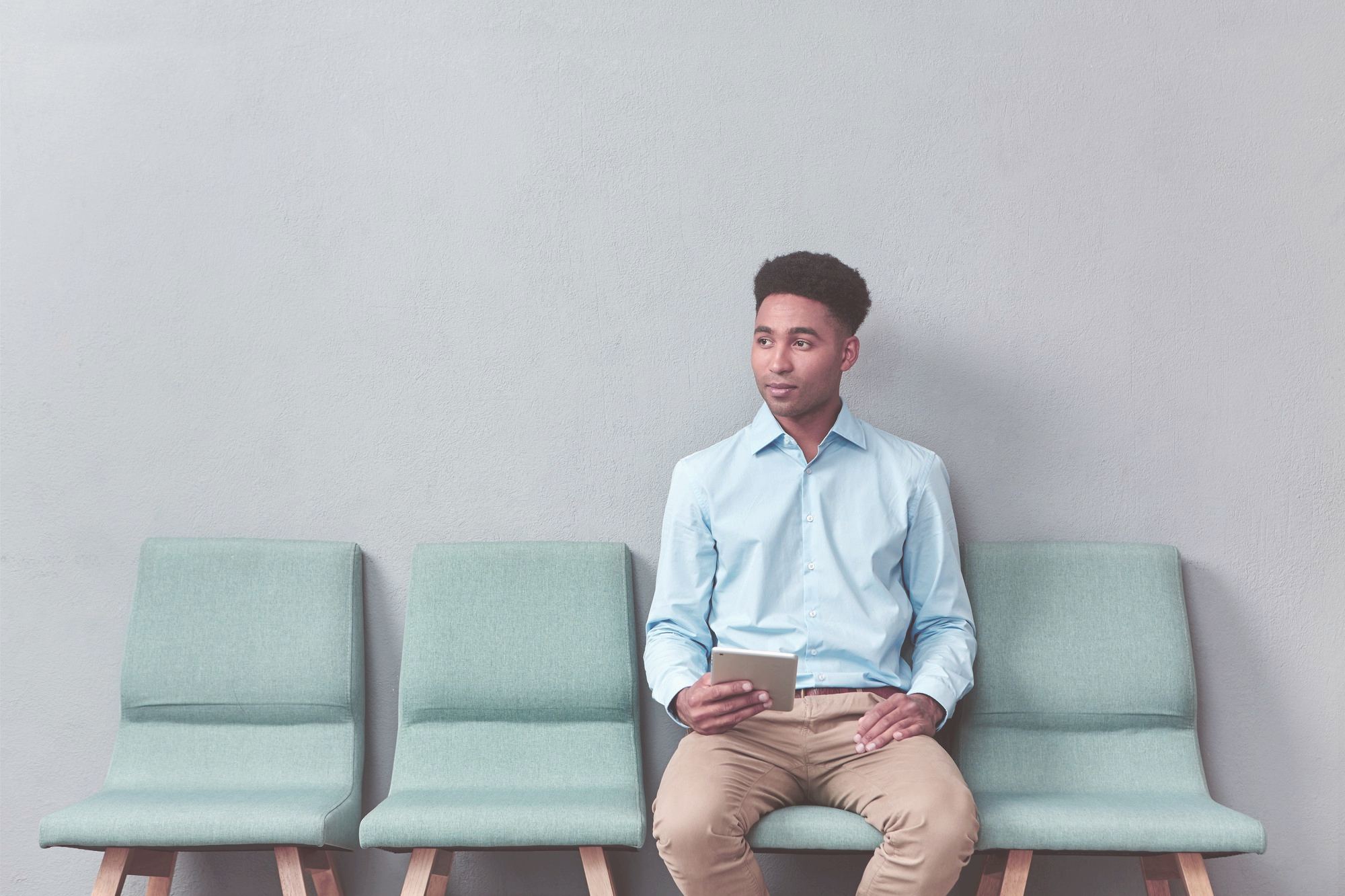 It also feels exceedingly unfair to have to experience a long waiting time for the product or service you want. Such a waiting experience can be turned into an engaging and informative time spent for the visitor with the use of an advanced queue management system.
Manage Customer Wait Times Efficiently
A 2015 study, published in Cognitive Processing, found that even while being in waiting rooms (a benign activity) you are working on your spatial cognition skills. You essentially get better at noticing what is around you and being aware of how you process and react to that. Another study showed that effective wait time in emergency rooms aided in reducing both patient anxiety and staff stress.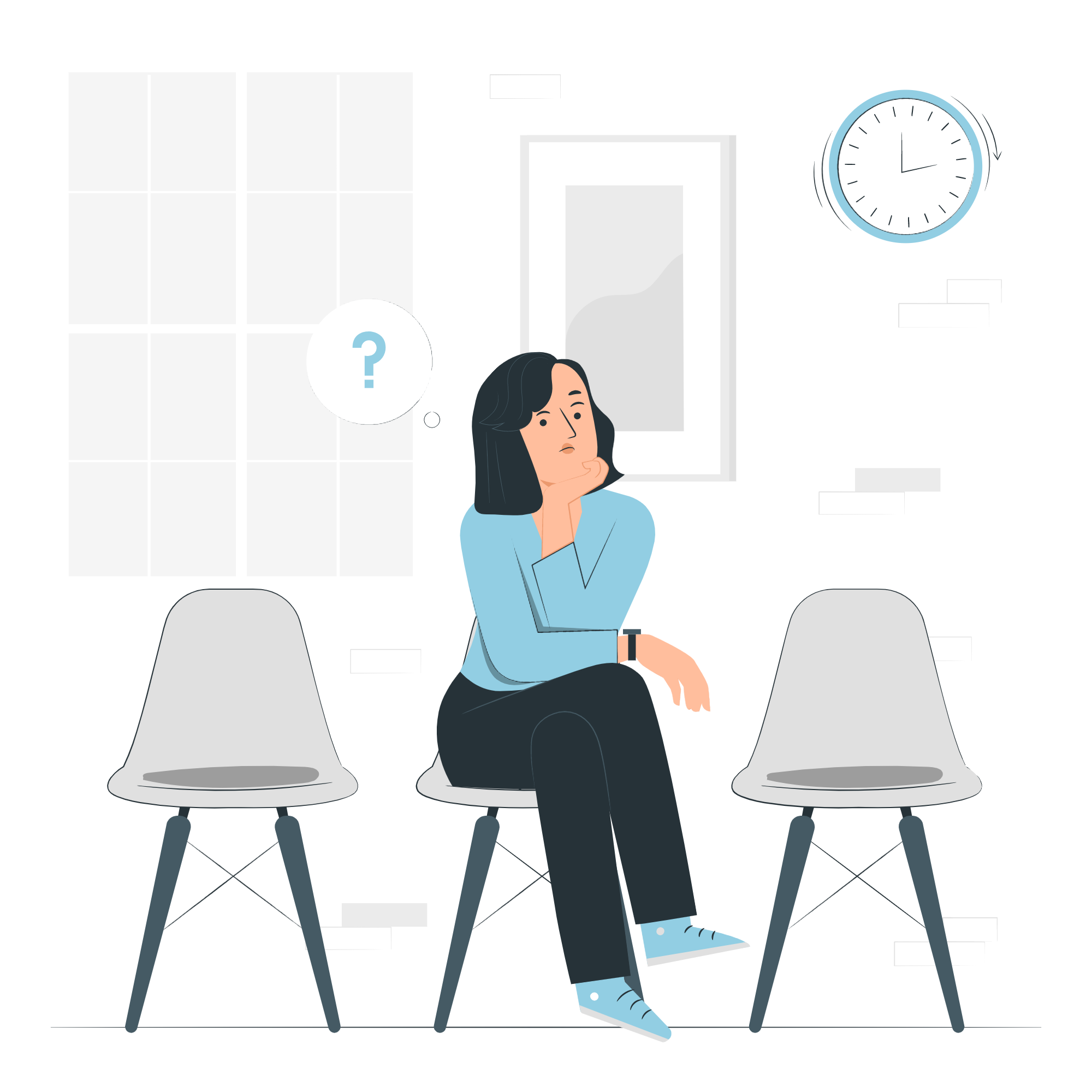 A long queue sometimes allows us some time to think, ruminate, read, finish a text, call a friend - basically anything you do not find time for during your day. You now have the time and you are using it productively. That's where organizations can jump in with a queue management solution.
A virtual queue can allow the customer to use his waiting time efficiently and complete some of the pending tasks. Regardless of your customer's opinion on wait time, it is worthwhile to ensure that you as a business and/or service provider make their experience simple, swift, and short - be it actual or perceived wait times!
To do so, it is important to understand the factors that impact the customer experience of average wait times.
Factors that Affect the Wait
We are likely to only remember the beginning and end of each experience - the serial position effect. And the start of most customer experiences in retail, banking, healthcare, telecom, transportation, etc. is with the queue.
Therefore the wait is an important component that contributes to the upfront abandonment rates, customer feedback, and overall rating of the experience.
1. Lack of Informational Transparency
When customers do not have complete information about the queue, they are in the dark and likely to remain confused and uncertain. Optimistic estimates often give false hopes to the customers and end up in disappointment. This information includes:
How long the queue is OR what is your position in the queue?

How long will it take for your turn to arrive (actual or estimated)?

What SOPs or protocols need to be followed in a waiting area?
2. Lack of Fairness, Rules, and Structure
An unmanaged queue, without any rules being followed, is chaos. People will be likely to skip the queue, or join the wrong one and hold up those behind them.
Customers' waiting experience can become more annoying and distasteful if it's unfair. Be it first-come-first-serve or other service rules of thumb, one or the other should be in place to keep consumers content.
3. Lack of progression
A customer in a waiting area needs to see progress in his queuing number. Satisfaction comes from the feeling that things are being accomplished, or if they remain in motion! This is why unhappiness comes along with waiting in a long line.
People often have other tasks, errands, and duties to complete. Therefore they want the wait to be quick and smooth, so their other responsibilities do not need to suffer.
Solutions to Drive Satisfaction for Queuing Customers
Businesses must take steps to deploy systems and strategies that will both reduce wait times and improve customer satisfaction. The goal should be to afford each customer a frictionless and customized experience - keeping them patient and positive during the process.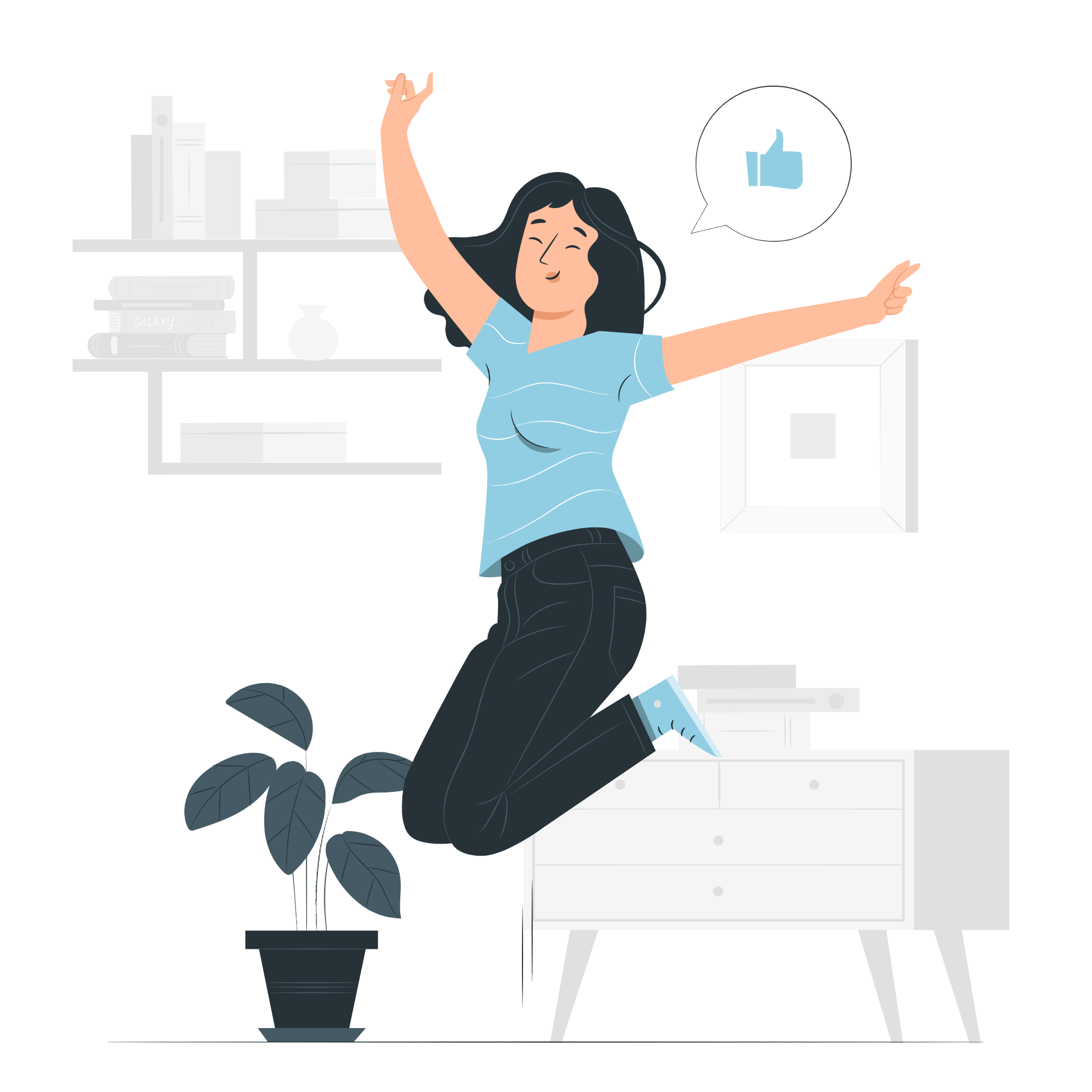 Earning customer loyalty is paramount - they must be able to visit your place of business with the surety that they will be treated equally, efficiently, and by the standards, they have become accustomed to.
1. Reduce Customer Wait Times with Queue Management System
Long waits can be made exciting with a range of modern queuing solutions. Organizations opt for linear, virtual, mobile, and WhatsApp queuing systems to efficiently manage peak hours. A virtual queuing system promises:
Reduced customer wait and service time by 50%

Optimized staff productivity

Increased customer satisfaction by 30%

Central control and ease of use

Seamless fusion with all managerial and operational components

Frictionless customer journeys

Measured KPIs and operational efficiency
2. Engage Customers with Digital Signage
Digital signage distracts, engages, informs, and guides your customers without the need for additional staff deployments or much confusion. It is simple, easy to install, and will keep customers occupied with relevant information while they wait.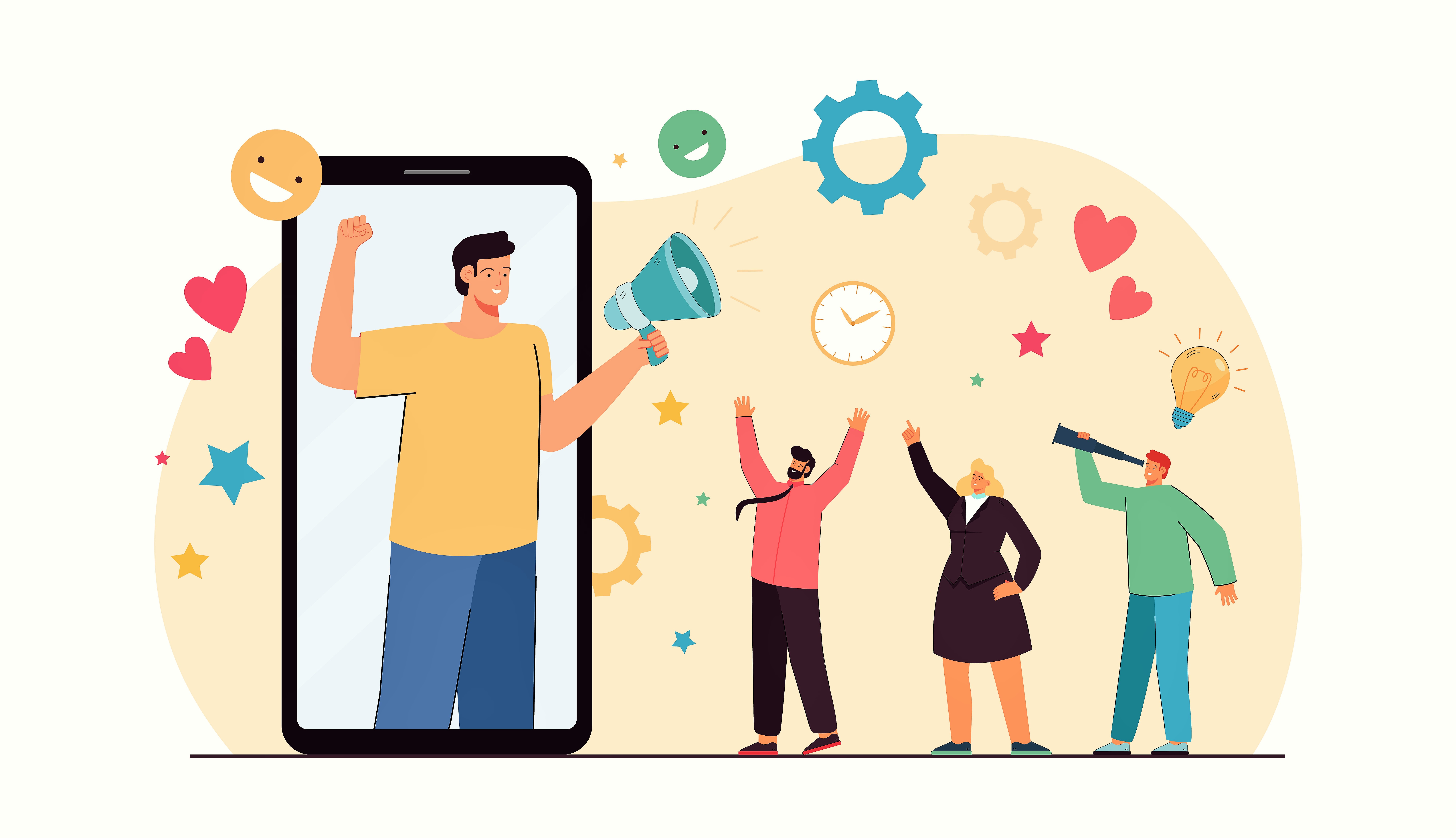 Inform customers of queuing statistics in real-time

Engage their attention

Guide them through your premises and to the counter/office where they can be served

Cross-sell or upsell additional products and services - market and advertise your business offerings

Reduce perceived wait times
3. Real-Time Notifications and Updates
Keep your customers up-to-date with real-time notifications about their appointment, queuing status, new product launches, service improvements, and important information (like operational hours).
Make use of a QR code, webpage, or mobile app to onboard customers

Deploy a mobile queuing system that sends alerts via SMS, email, WhatsApp

Allow customers a seamless and digital onboarding experience

Facilitate remote and virtual queuing as consumers wait where ever they want

Ensure that queues do not accumulate on-premises as customers know when to arrive

Open a direct line of communication between the business and the client
4. Pre-Arrival Appointment Scheduling
With an appointment scheduling system deployed, customers can book their slot, at their branch and time of choice. They will then receive notifications about their appointment time, arrive on time, and without the need to queue, be served swiftly.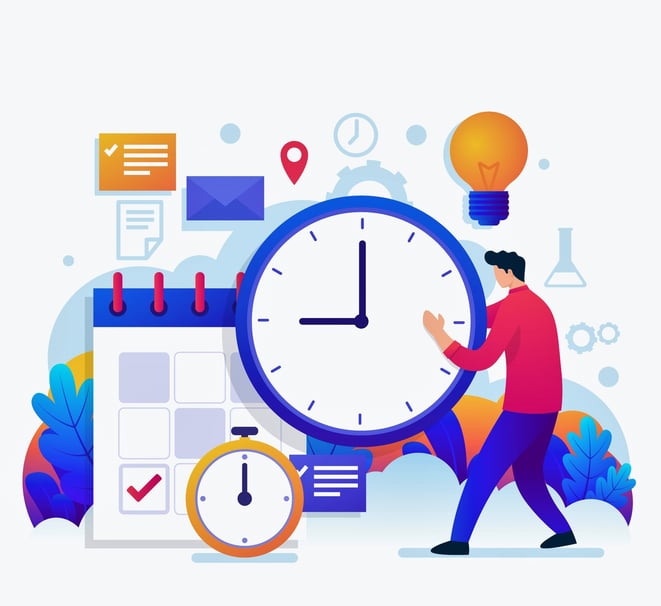 This will prevent queues, allow staff and management to prepare in advance for the customer, and help the client plan their day better and more efficiently.
4. Data-Driven Report Analysis and Planning
Foot traffic, staff performance, branch performance, and hardware performance data are collected, analyzed, and presented in reports via Spectra dashboards. These facilitate businesses in:
Making better and more informed business decisions

Predicting flow volumes, and properly preparing for them

Identifying problem areas and rectifying the issues

Keeping tabs and monitoring performance in real-time
5. Positive Customer Feedback
Implementation of a queue management solution also lets you receive real-time customer feedback. The greatest asset to a business is the feedback that they receive and collect from its customers. This is invaluable as a source of what to do, what to avoid, and what to rectify. It can be collected via mobile app, SMS, email, WhatsApp, and physical on-premises devices.
6. Self-Service Kiosks Reduces Long Queues
When customers serve themselves, they are doing so contactless, in their own time, on their terms, and seamlessly with Wavetec's self-service kiosks. With a wide range of multilingual capabilities, these solutions are operable 24/7 and by extended operational hours, they reduce the likelihood of long waits or tedious queues. They are intuitive, secure, customizable, and user-friendly!
Other Ways to Guarantee Happier Customers in the Queue
Ensure that your customer's waiting has comfortable seating and varied literature (magazines, newspapers, comics, color books)

Set up a play area for children to occupy themselves with while their guardians are otherwise engaged - improving and simplifying the customer experience

Decorate your premises with on-brand and engaging artwork, colors, and lighting

Detail the steps you have taken to alleviate the pain of queuing on your website - for most customers this is their first impression of what they will experience when they visit your premises. And despite the queue, they will know that an effort has been made, and that will be appreciated
How will Your Customers Feel About this?
The best and most trusted valuation of a successful customer begins and ends with the opinion of their customers. This is the difference between how they feel they have been treated and how they expected to have been treated and served. If the difference is negligible, congratulations! The goal ultimately is to enable them to:
Feel valued

Look forward to personable and streamlined care

Be likely to visit again and more frequently

Suggest and recommend your products and services to people they know

Self-sufficient with self-service, appointments, notifications, and feedback solutions
Queues cannot be eliminated. The demand for services and products will outweigh the supply, the majority of the time. But what can be managed, monitored, and maneuvered is the perceived wait times and customer experience. After all, as Richard Larson says, "Often the psychology of queuing is more important than the actual wait time."