Back to main Blog

Leandro Blank
General Manager Wavetec Europe
Leandro heads Wavetec business in Europe. A true professional with entrepreneurial attitude. He is passionate about improving customer experience with tech. He believes in using Phygital approach to connect the online and offline worlds will allow you to create closer, more efficient, and human customer experiences.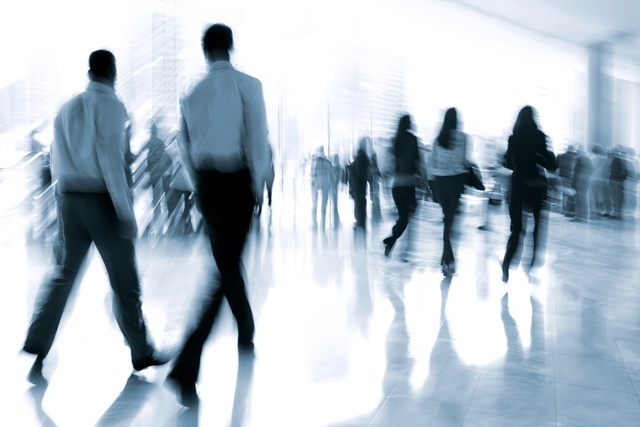 One of the most paramount importance within any business agenda has to do with internal talent management and support. Fluent, useful and enriching communication among co-workers is one of the top priorities for the most modern, 21st century organisations since such interactions influence, to a greater or lesser extent, any customer's experience the company may offer.
At present, companies count on a multiplicity of communication channels. From the old paper notebooks to the internal social networks of present day, the idea of having a unified strategy for internal communication becomes key when striving to achieve a clear synergy between both physical and virtual channels through comprehensible, precise, and coherent policies. The umbrella concept for these factors is called Omnichanneling, a transcending instance from multichannel communication.

With the aim of reinforcing their omnichanneling strategy for internal communication, many companies around the globe are integrating a powerful and modern interaction tool: traditional and digital signage. Consisting in a number of screens of different dimensions and diverse technologies strategically placed, traditional and digital signage of internal use becomes a friendly communication channel among co-workers which is able to achieve high impact interactions as well as administer real time operative information addressed to staff members.

The following are some of the most frequent functions screens fulfil in companies:

1) Inform about structural news.
2) Remind the staff of the objectives and values that form the keystone of the organisation, and reinforce that knowledge of those objectives and values as well.
3) Anticipate institutional communication campaigns that will be later on publicly launched.
4) Provide information and content relevant to the organisation's area of development.
5) Inform about new products and services developed by the company.
6) Internally spread innovating findings achieved within the organisation.
7) Present new company members.
8)Inform about work shift changes.
9)Spread, remind and raise awareness about the importance of respecting safety rules.

Traditional and digital signage of internal use becomes an element that conveys modernity, evolution and innovation in itself; it favours co-workers empathy and fosters a sense of belonging. Indeed, positive experiences are brought about within the workplace by making it a more important, comfortable, and a simultaneously functional place. Clearly, those aspects should not be disregarded by those who are responsible for human resources and talent management of an organisation.

According to a recent study by the site trabajando.com, in central Chile, the level of employees' dissatisfaction with work environment is high, as the figures show:

- 78% of central area workers do not feel happy at work.
- 81% of central area workers do not feel valued by their company.
- 26% of central area workers feel constantly frustrated at work.
- 39% of central area workers get the motivation to keep on working from their families; 23% gets it from the salary.
- 55% of central area workers area aware of the goals and objectives of their company since the latter has taken the time to communicate them.
This last percentage becomes highly relevant since it indicates how the internal communication of company's goals and objectives influences the staff, which is far from being a minor piece of information when performing any position within an organisation.

Likewise, traditional and digital signage could undoubtedly help companies improve the figures shown in the study above, which is one of the central areas of Wavetec's focus, which provide solutions aimed at building organisation.