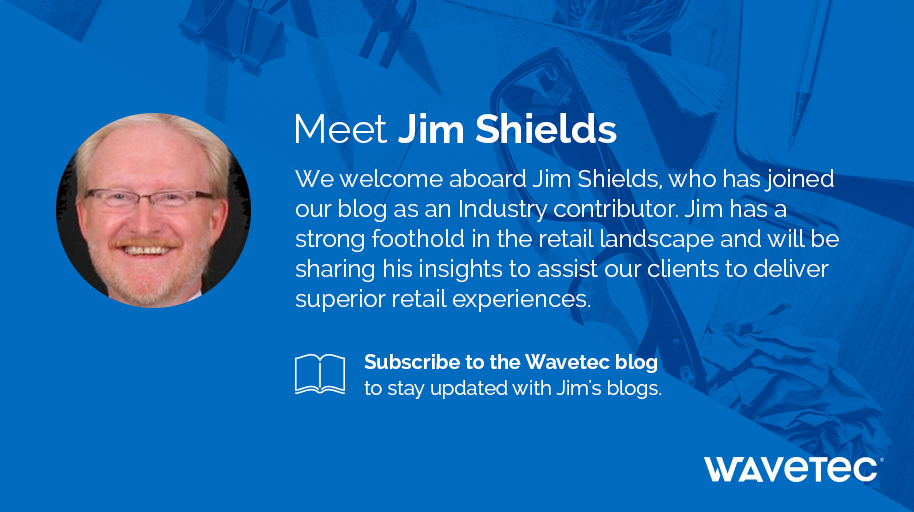 We proudly welcome Jim Shields as an Industry Contributor to our Blog. With a vast experience of working with entities in the retail sector, Jim has gained a comprehensive understanding of the complexities of the retail sector and how it works.

Jim is A Retail Consultant and runs his own company "Business & Market Development Ltd."

Jim's Background
Following postgraduate studies in Marketing & Production Management, Jim spent his first seven years working in the marketing team of a major Department Store and Fashion chain. He
After that he moved to a leading international Marketing Consultancy and helped set up its Scottish office.
Later on, Jim moved back into retailing as Marketing Director for a national Pharmaceutical Manufacturer, Wholesaler and Retailer. There he was responsible for strategy & marketing, brand research & development, store design and refits, and space and merchandise planning. He repositioned the business to focus on retailing and turned losses into strong profitability, ultimately growing the business to over £50m.
Jim enjoyed observing people shopping and how this impacted on store design and performance, thus he switched to the retail supply side joining the store fixtures' design & manufacturer, The Sloane Group. There he conducted research and created strategies & concepts for clients such as Asda, Comet, DSGI, Hasbro, Littlewoods/Index, NatWest Bank, Orange, Sainsbury and Tesco; and as a director he helped to transform the company's profitability through the application of Value Creation, 80/20 and lean techniques.
The big break came in 2005, when Jim set up his own company
Business & Market Development Ltd.
Jim provides support from the strategic to the tactical level; from fundamental business reviews, through the creation of new marketing and business development platforms, to producing new sales presentations, brochures and websites for clients that range in size from £2m to £100m turnover.
He has valuable experience of helping companies in the store equipment and shop-fitting industry to win contracts and develop relationships with top retailers.
Jim will be sharing his insights and observations of the retail industry, how it is evolving, and what practices lead to higher profitability in the industry. Stay Tuned.