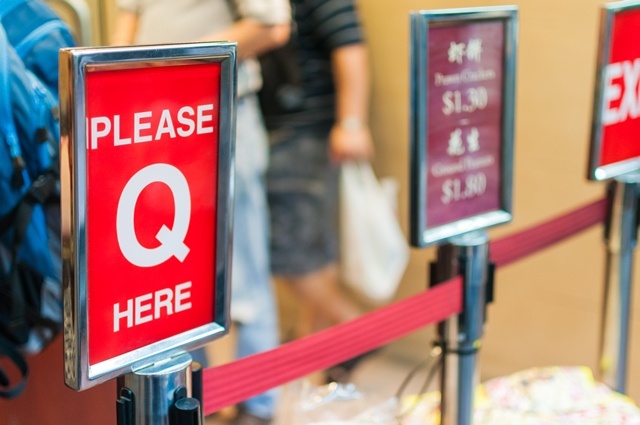 Wherever in the world you go, waiting in line can be one of the least enjoyable parts of your visit. Be it bank, supermarkets, hospitals or any other public area, no one likes to spend their time waiting in long queues as it is not only frustrating but also time consuming.
Most of the customers will leave due to the stress and boredom caused by these long waits, thus creating negative perception about the company and the service.
We all know queues are not going anywhere but these queues can be made shorter and less time consuming. People who wait less than they expect leave happier compared to those who wait longer than the anticipated time.
In this modern era, enhancement in the domain Customer Experience should be the main priority on every companies agenda. Technological advancement and its proactive implementation can dazzle the customer experience in all the public areas with gratifying customer service.
The Good News: Wavetec's has the solution to address all these problems! Wavetec's Electronic Queue Management Solutions are designed not only to address all such problems but also helps create an environment where people can feel at home even while waiting. These solutions are developed to provide efficiency, embellish customer experience and the quality of customer service. Wavetec's eQMS empowers the customer service areas by organizing and managing the customer flow.
Wavetec's crowd control solutions reduce customer's waiting time and increase loyalty by delivering personalized customer experience. eQMS helps organization reduce its overall service costs and also helps them track the performance of your staff in real time. It has the ability to measure organization's branch/unit's service level from any location.
Our latest infographic shows how we can help make your service areas awesome, efficient, and enjoyable to wait in.