In this blog:
What is an ESIM?
What are the benefits of its use?
How accessible is it?
The KYC Challenge & Self-Service Identity
ESIM Registration & Verification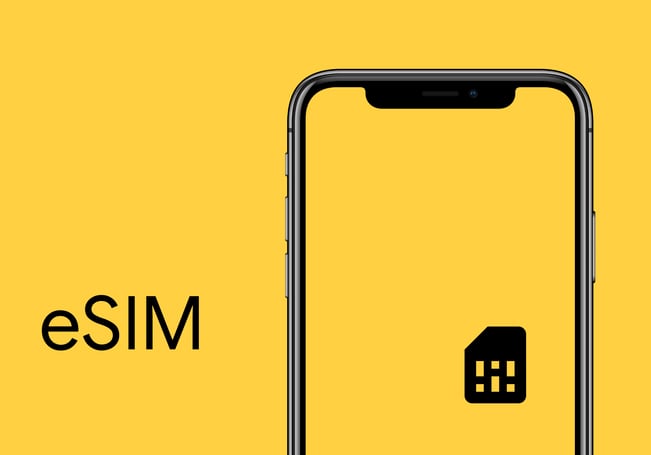 Photo credit: Medium
A huge majority of phones in the market do not support eSIM. It is only a matter of time before many smartphones companies adopt to this technological advancement, meaning essentially to remove a physical SIM card slot from phones!
Self-service kiosks are enabling people from all across the globe to become more technically self-reliant in the purchase of nearly everything, from a new SIM to the activation of internet packages - all free from the tedious struggle of locating and interacting with an industry or field expert.

These kiosks are present to serve and fulfill the needs of those on the go - an improved and streamlined service for even the least tech-savvy of us! Telecom, banking, and retail, are just a few of the industries that have chosen to elevate service provision with the adoption of self-service kiosks, now a must in a Covid-era microbial world, given that human intervention and social interaction is minimised.
What is an ESIM? How does it Work?
An eSIM or an embedded Subscriber Identity Module is a pre-built chip, unburdened by a physical existence, that saves you from the hassle of purchasing, registering and placing a SIM card in your device.

Traditional SIM cards lag behind due to their unsustainable make-up - plastic, which coupled with the ever-decreasing dimensions they have been subjected to, makes them ripe for replacement by a more modern and convenient alternative. All the simplicity of a postpaid number without any of the carbon footprint, and now with the additional benefits of being able to change ownership or replace an existing card.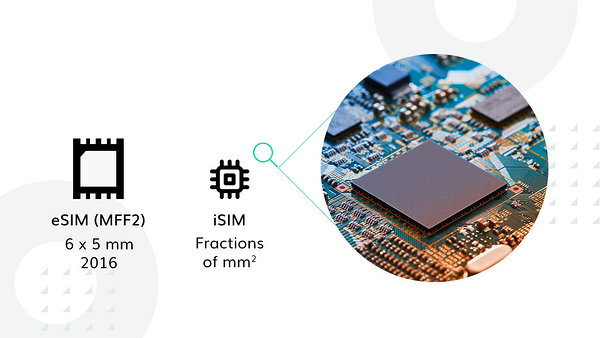 Photo credit: IOT.com
The process too is straightforward, and undemanding, as follows:
1) Having located a self-service kiosk that offers eSIM activation services
2) Opt for the eSIM flow
3) Enter your ID number and complete the biometric verification.
Succeeding this security step, the kiosk displays a QR code, especially created for you as a result of the combination of your details with an image it has captured of you, which once scanned, completes the process and activates your embedded SIM.
Alternatively, you may take down a numeric code, to use for activation at a later date.
This entire experience is but a few minutes long, and that too on your own time and dime, the epitome of ease and convenience. This is the customer experience of the future, and telecommunication giants are aware of it as they scramble to develop and offer efficient solutions to present and anticipated market hurdles.

One of which can be expected to cause problems for reliability and customer trust, circumvented by checks for due diligence purposes and to prevent credit fraud. This is where KYC solution (Know Your Customer) checks are factored in, as a means to collect additional biometric data on the individual involved in the purchase.


The KYC Challenges & Self-Service Identity
Know Your Customer solution is setting new standards in the space of compliance, KYC and ID verification. Our end-to-end solution help your business, legal, regulatory and compliance teams to efficiently perform all necessary KYC and AML checks on any type of customers, merging all components of on-boarding within a single suite.
KYC solution accelerates your internal due diligence process and enables automation of compliance regulations. Seed up customer on-boarding and take immediate action without a backlog of false positives. Azimut offer a range of integration options from fully managed services to API integration and single point solutions.
Another innovative way for businesses to ensure fast collection of documents is through self-service deployments. The platform fully supports facial, Iris and fingerprint biometrics, providing greater accuracy and more flexibility than a single form of biometric.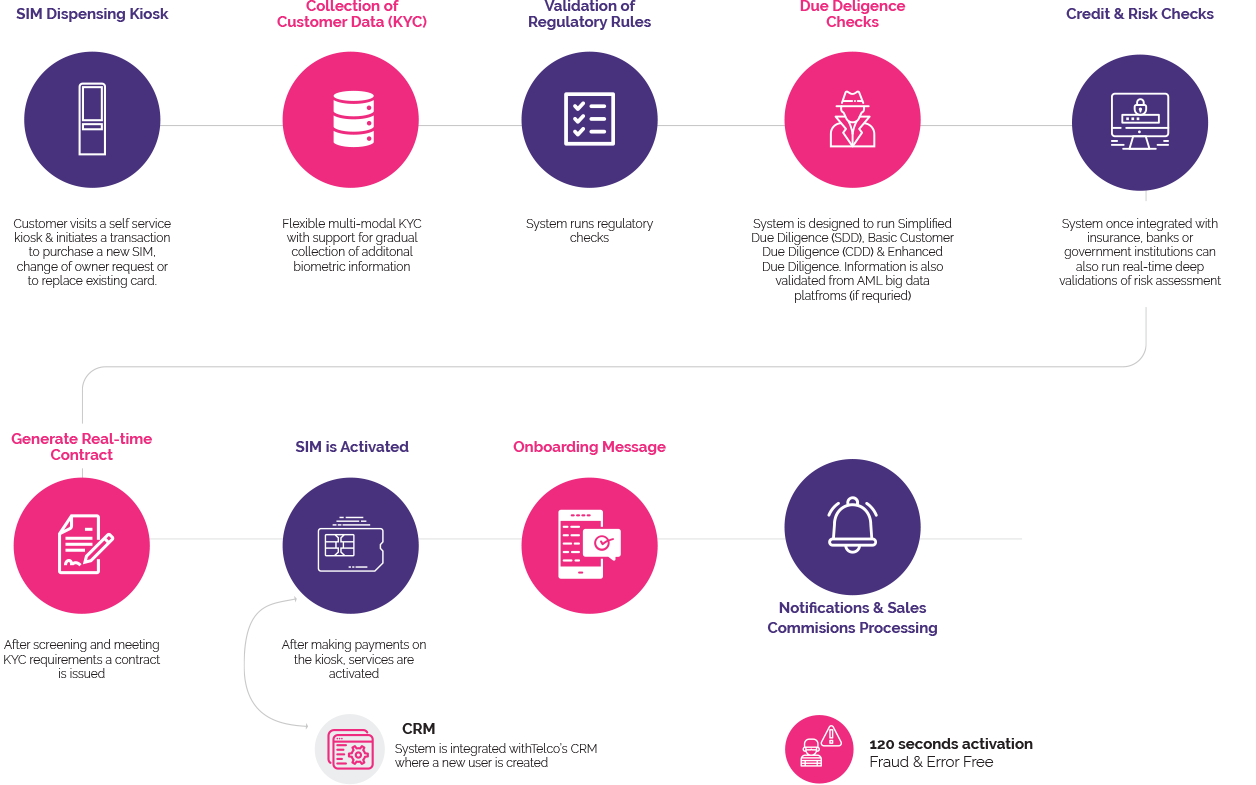 Through sophisticated rules engine telecom, companies can design custom specific user journeys, only requesting the documents that are truly needed.
ESIM Card Registration & Verification
Our ESIM Registration and Verification platform is designed for sales teams, stores and agent networks to enable faster and secure transactions.
Global safety & government requirements have confronted many telecom companies with a new challenge. Due to increased safety regulations, governmental bodies demand transparent customer relationships.
Kcell Kazakhstan goes Digital with ESIM & SIM Card Issuance

The process of activating a new SIM card today involves making a trip to your networks service center or any nearby agent. If you are lucky, after filling in forms and beating the queue, after 2-3 hours you can start using cellular services.

With an eSIM, you simply scan a QR code from your service provider and you are good to go. As a backup, you can also input the activation code manually as well.

Our ESIM registration and issuance platform is specially designed for developing markets where internet coverage is not always the best! By combining offline capability, optimized packet handling and synchronization algorithm, we can operate efficiently even without coverage.
Want to see how our Solutions work? Our experienced product specialists will be glad to introduce you to our customizable customer experience solutions and answer any questions you may have.